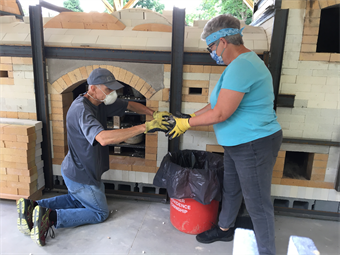 Introduction to the Wood Kiln  
Sunday, January 17, 10 am – 1 pm
Curious about the CAC's new wood kiln? Mark Tyson will introduce students to the world of this awesome new experience!  We will discuss making work for the wood kiln, clay bodies, glaze considerations, preparation for the wood kiln, loading and firing the kiln, and unloading and cleaning work as well as the kiln.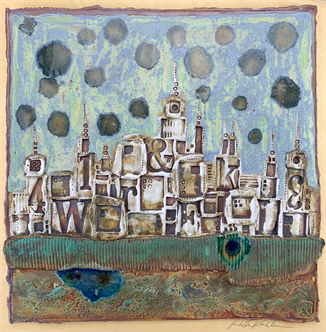 Tile Workshop with Rhoda Kahler – Online
Wednesdays, starting January 20 for 3 weeks, 1 – 4 pm
Visiting artist, Rhoda Kahler will demonstrate her method to create handmade tiles using several techniques including stamped, sculpted, carved, additive and subtractive!
Creature Feature FREE Online Workshop Series with Brad Hagmayer
Mondays, starting January 18, 8:15 to 9:30 pm
Clay Silhouettes: Creature Feature Online Demo
Textures: Creature Feature Online Demo
In Your Eyes: Creature Feature Online Demo
Clay & Wire: Creature Feature Online Demo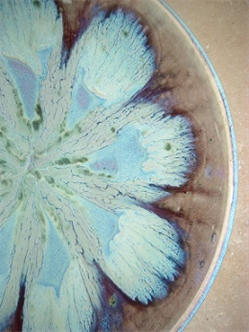 Exploring Gas Glazes with Nadia Bond
Sunday, January 31 from 12:30 to 3:30 pm
Have you always wanted to glaze a better pot. Come join Nadia as she shows you how to dip, spray, splash, wax and layer up our glazes. Bring in your problem pots and let us find a solution to each glazing problems.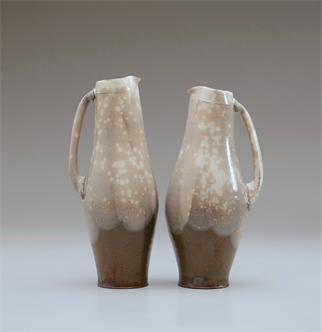 Functional Work for the Wood Kiln with Nate Willever 
Saturday & Sunday, February 13 & 14, 1:30 to 4:30 pm
In this hands on two day workshop we will make functional pots designed to be fired in the Community Art Center Train Kiln. There will be demonstrations on making cups, bowls, pitchers, jars and teapots.  We will consider the flame path passing through the kiln and the dynamic ash effects of the wood firing process when making our pots. We will use wood fire specific clay and will dip or brush our pots in a variety of slips that will enhance the atmospheric effects on our fired work.